Prasham Computers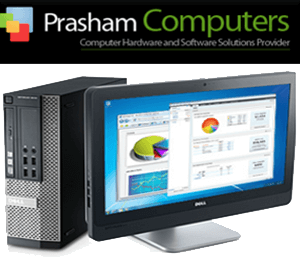 Prasham Computers, one of the leading companies in Chandigarh that offers complete Biometric Solutions & AMC Services to small business houses as well as to giant corporate. We bring together latest technology in offering our services to all our clients, either in Chandigarh or any corner of India. in offering Computer Hardware & AMC Services is that we properly understand the exact requirement of our clients. More to this, we are very efficient in diagnosing the problems of the computer or network and do the required maintenance only instead of beating around the bush.
View website
Web Tech Aruba
Web Tech Aruba, Sister concern of Him Tech Logics, located in Siribana 24 A, Santa Cruz, Aruba, Deals In Website Designing, Development, Programming, Promotions, Computer Hardware, Software, Window Installation, Domain Name Registration , Web Hosting, Mobile Apps & Online Advertising. Web Tech Aruba is one of the fast growing web development company in Aruba.
View website
Rahan Shiksha Niketan
Rahan Shiksha Niketan is a temple of learning, came into existence in the year of 2012. "Rahan Shiksha Niketan" - is an English medium, Co-educational school affiliated to the Himachal Pradesh Board of School Education. The School is situated in the Jhandutta Distt. Bilaspur, Himachal Pradesh. RSN is reputed for its high standards in value education, good work-ethics and discipline, while maintaining the highest standards of academic and sporting excellence.
View website
Him Saral A Product Of H.T.Logics PVT.LTD.
"Him Saral" is a School Management Software developed by "H T Logics" to manage day to day school operations easily and efficiently. Its primary aim is to automate all activities related to school, starting from user management, admission process, scheduling student interview, generating admission waitlist, time table generation, holiday calendar, school activity calendar, fee collection, creating examination time table, results generation, result analysis, student/employee attendance, student roll number generation , student ID card printing, payroll, employee PF deduction and slip generation, employee management, employee leave management, employee transfer, accounting calculations, transportation management, hostel management, material management. User can perform these activities with few clicks and minimum entries hence enhance the efficiency level of management and student services to its optimum.
View website